[Site TOC] [Text]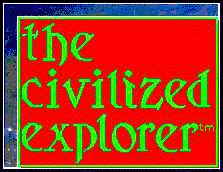 The Civilized Explorer
Restaurant Reviews, 2003
---
St. Barth continues to offer some of the best restaurants in the Caribbean. Restaurants come and go, and so do chefs, so be aware that our reviews are as of the date of our visit in January 2003 and that they may not be valid when you stop by. Sorry.

---
Top rated restaurants
Le Sapotillier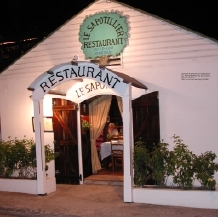 We had dinner here twice. Our first was on December 31, and we were seated at a table by a window on the street. A group of about a dozen occupied another table in the room, and between their banter and the relentless scootering going on in the street, we could not hear ourselves talk. At our request we were moved to a table in the patio under the tree. We had the vegetarian plate and filet de bouef. Both were excellent, as was the service. With deserts and drinks, our bill was 130 euros.
At our second dinner, we were seated at the same table by the window, but the crowds were gone, and we had a pleasant meal. The wine steward recommended some excellent choices to go with our meal -- we had the vichysoisse, swordfish, veal, dessert, and a couple of glasses of wine. At 128 euros, this was one of our most expensive meals on our trip.
Le Sapotillier is one of the top restaurants on the island, in our opinion, and it certainly is consistent. The owner is completely knowledgeable about the menus and has no trouble explaining every detail in English and in French, as you require. Service is top notch. We recommend this restaurant highly.

Le Gaïac
This is an excellent restaurant at Le Toiny. We had brunch on Sunday about 11:30; this is probably too early, as the buffet was not fully set out and staffed. We suggest not arriving before noon. The price was 40 euros each, and although the food was excellent, it was rather too high- priced for the amount we ate. The restaurant was nicely breezy, the service was understated and quite good, and the restaurant was crowded -- reservations are recommended. With bottled water and two glasses of champaign, our bill for brunch totaled 119 euros. We have enjoyed lunches and dinners at Le Gaïac on other trips and find them very worthwhile. For those meals, Le Gaïac is recommended.

François Plantation
Our first trip to François Plantation many years ago failed to impress us with the service. Our two subsequent visits over the years have been excellent, however, and we recommend the restaurant. The furnishings are excellent, the service is very good, and the food is delectable. We had roast duck, beef (which was excellent), desserts (one was translated as "old brown rum jelle with yoghurt parfait, also excellent), drinks, and bottled water, for 171 euros, our most expensive meal. This is also a consistently good restaurant, and we recommend it.

Good restaurants
Eddy's
Eddy's is in Gustavia, and it is a hodge podge of styles and tables. We had the porc medallion, which was very good, and a salad and stuffed crab. Service was good, but not wonderful, and we enjoyed our visit. With water and a glass of wine, we paid 40 euros.

Le Repaire
This restaurant is often mentioned as the best value for the price. It is across from the docks on the way into Gustavia from the airport. The restaurant opens onto the street and provides a good view, but can be noisy if there is a lot of traffic. We had lunch and dinner there. Our lunch was an excellent entrécote grillée (although the Bearnaise sauce was a frozen pat) and a vegetable platter, along with a soft drink and glass of wine, bringing our cost to 37 euros.
For dinner we each had a bowl of gaspacho (not the best we have had), an entrécote, a filet de boeuf, water, a couple of aperitifs, and a glass of wine. The food and service were good, and the price was 81 euros.

Eden Rock
We had lunch on the beach at Eden Rock. We were there before New Year's, and we had no luck getting lunch at Tom Beach, but Eden Rock promised us lunch if we arrived promptly at noon. We got there a few minutes early, and the tables were never filled while we were there. Service was not very good, and the food was not memorable, a disappointment from our last visit. We had chicken and fish for our meal, with a glass of wine and bottle of water, bringing our tab to 65 euros.

Wall House
We have enjoyed dining at the Wall House for many years, and the change in ownership has not adversely affected the restaurant. The service was excellent, and the food was good. We had gnocchi (which we rate excellent), minestrone, bottled water, dessert, and three glasses of wine. Our bill was 84 euros.

Do Brazil
We were disappointed to find that feijoada was no longer on the menu, but we drowned our disappointment in caipirinhas. We had good food and friendly service at the restaurant on Shell Beach. Beef, chicken, and caipirinhas set us back 96 euros.

Zanzibarth
Zanzibarth was a new restaurant with a catchy name. It is in St. Jean just up the road to Saline and up the hill behind the ice cream shop. Walking up the steps puts you in the spotlight, and you can make quite an entrance. The restaurant is very attractive, and the service was excellent. We enjoyed our food, too. We were given menus in English, but the translations were so literal that we could not decipher them, so we asked for French menus to order. We dined with another couple, and our cost including drinks, coffee, dessert, wine, water, and main courses for the four of us was 177 euros.

Tom Beach
We often had drinks on the beach, and we had dinner here, too. We had "Ribbs," which were surprisingly good, dourade, a couple of caipirinhas, bottled water, and desserts; our cost was 88 euros. We stopped by for lunch and had a very good chicken salad (Salade au Poulet Boucane) and vegetable salad which we split and shared between us, along with drinks and water -- 60 euros.

Au Port
Whoever decided to put the two-story post office opposite Au Port so many years ago did not do any favors to that restaurant. We had beef, chicken, water, desserts, and three glasses of wine for 103 euros. The food was good and the service pleasant.

Less expensive meals
Le Route des Boucaniers
This restaurant is right on the dock, overlooking the water. We have eaten here before and not been impressed, and we were unimpressed again. The food was not memorable, but the service was memorably not too good (we asked for desert and got our check instead). We had a couple of salads, two soft drinks, and a glass of wine for 43 euros.

Jo Jo, L'entracte, L'arbre de voyageur, Hideaway, Null Bar
Jo Jo and L'entracte are places for burgers, and they do them well, although we give the edge to L'entracte (two hamburgers, wine, water, and soft drink for 30 euros). L'arbre de voyageur (Traveller's Tree) is a pizza place on the other side of the harbor. While we were there, the cook accidentally set fire to one of the cloths used to cover the pizza dough, wafting the odor of burning fabric through the restaurant. We ordered salads instead of pizza. They were good, service was good, and the view of Gustavia was pleasant. With two soft drinks and a glass of wine, our tab was 39 euros. The Hideaway is tucked away in a shopping center in St. Jean, and it was crowded on our visit on January 3, even though most of the tourists had left the island. Service was still quick, and the pizza was excellent. Two pizzas (we could not finish either) and a bottle of water cost us 27 euros. The Null Bar Ailleurs (a pun on nulle part ailleurs, 'somewhere else') is on the other side of the harbor, across the street from the water. It has a pleasant tree- shaded patio. We had lunch there for 38 euros (a salad, hamburger, soft drink, and a planteur). The food was good, but not wonderful.

Domi
The service and the food were not bad, but not memorable. Our two entrees were 15 euros each, with water and wine adding another seven euros to our bill.

Less interesting restaurants
Nikki Beach
This is a tres trendy restaurant on the end of Baie de St. Jean on the other side of Eden Rock from the airport. Our lunch was surprisingly mediocre. The setting is great, the furnishings beautiful, the service friendly, but the food just did not knock our socks off. We had chicken, filet de boeuf, a couple of soft drinks, and a glass of wine for 64 euros. At the time of our visit, the price was not worth what we got.

Maya's
Maya's gets rave reviews, and we ate there this year for our first time. We called and got reservations for a few days later -- their first opening. We were seated promptly, and our waitress got us off to a bad start right at the beginning, apparently having been trained at K'fe Massai, and our meal ended with a dry, stale coconut tart. In between the beginning and the end was a rather limited menu, okay food, and loud customers with kids that ran around, blocking the one aisle used by customers and waiters. We do not see the appeal, but that is probably our loss. We had water, two glasses of wine, vivanneau, chicken, and two desserts, bringing our bill to 119 euros.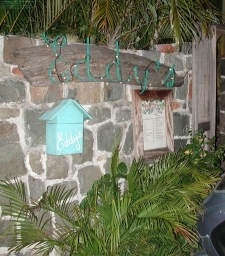 This page is from The Civilized Explorer -- http://www.cieux.com/stbarth/restaurants2003.html

---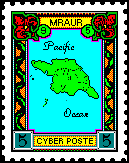 As always, if you have any objections, corrections, suggestions, or questions, drop us a line via Cyber Poste.
The Mraur Cyber Poste stamp is Copyright © 1995 by Jim Felter and is used with his kind permission. For more of his work, please drop by Jas' HomePage.

---
| The Civilized Explorer |

| Site Table of Contents | Portal |
| Help | Search the Site | Copyright, Privacy, and Warranty Information | About us |
---
Some of our pages are presented with light text on a dark background. This makes printing them difficult. If you wish to print a page with your default settings, see if the page has a link at the top called TEXT. If so, follow that link for a printable page.
Thanks for stopping by. Copyright © 1995, 1996, 1997, 1998, 1999, 2000, 2001, 2002, 2003, 2004, 2005, 2006, 2007 The Civilized Explorer. ALL RIGHTS RESERVED.
---