Table of Contents for Civilized Explorer or Burning Man
Search this site
The Civilized Explorer

Twin City Surplus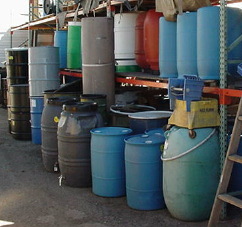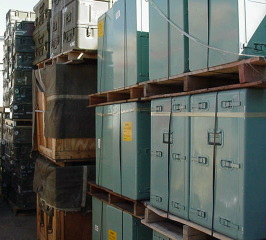 This is the unofficial headquarters of BM shoppers in Reno. Twin City has its own Web site at http://www.TwinCitySurplus.com/, and it promotes its huge inventory of huge stuff: 55-gallon barrels for your water storage, industrial size propane- powered cookstoves, huge ammo boxes, and mucho mas in its back yard.
But the goods inside are very attractive to BM'ers on a more personal level. Carhartt jackets and overalls when you find out it is too dern cold for your topless costume, mess dress uniform jackets which are perfect for evening soirees on the playa, battle dress uniform pants which are perfect for running around on the playa during the days, goggles, leather tank helmets, full body coveralls, firemen's asbestos suits (the ones we saw all had the crotches ripped out -- what were they doing?????), camo netting, parachutes, cargo chutes, gas masks, and a huge assortment of camping supplies.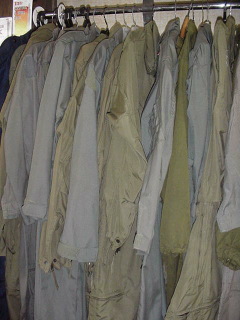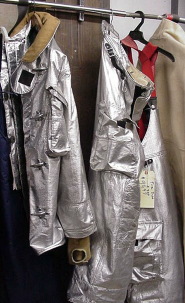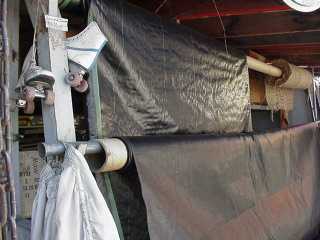 Prices for new stuff is competitive, and the used and surplus stuff cannot be found elsewhere, so stop at Twin City first to see if they fill your needs. The people there supply BMOrg with lots of stuff, and they sell to people who have flown in and need to buy all their gear in one swell foop. They may even have a couch or two on "Burning Man Special."

This really is a surplus store, so items vary. They may be out of firemen's suits when you drop by (especially if 15,000 BM'ers got there ahead of you), but look for nomex flight suits, or that Log Cabin cast iron stove (Leave No Trace!) which would have come in handy in 1999 and 2000. And if you need electricity at your BM camp site, we saw a synchronous motor with AC generator for only $18,000: 460V, 3-phase, 250A, 60-Hz, clean power for your, uh, EL wire project. Or maybe to recharge your flashlight batteries. We also saw City of Reno surplus Park-O-Meters for $30 each -- head only, supply your own pipe to mount them on. Nickles, dimes, and quarters accepted. The playa takes up too much space, so let's meter it.
You can shop online through the Web site, get driving directions, and drop by the store to browse before and after the Burn.
NEW!
More photos and information! See page 2 for more information on 2003 at Twin City Surplus (photos of the shaved cat, staff (not shaved), gear and more), and page 3 has photos of the re-arranged store (with burners, stoves, and showers).