Table of Contents for Civilized Explorer or Burning Man
Search this site
The Civilized Explorer

Twin City Surplus
Page 2
We have discussed Twin City Surplus in another page, but we want to provide an update for 2003. We visited over the 4th of July Weekend in 2003, and there are the usual changes in inventory and some new ideas.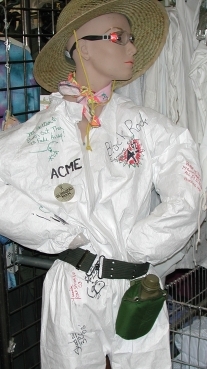 The "signature suit" looks interesting. The material looks like the tear- proof envelopes you see in stationery stores, and it is bright white. We are not sure if this will breathe at all on the playa, so be careful with how hot you may get. Bring your multi-colored Sharpees, and have people sign you while you're at the burn. For US$4.97, buy a few and give them away (along with marker pens).

For the chefs at the Burn, Twin City Surplus has a ton of cooking gear, including professional rigs that you can use to cook for your entire camp. The photo below shows a three- burner stove on the left, a large one- burner in the lower right, and a stack of griddles above. You can also get small tables, big tables, aprons, and more. Just be sure you have enough fuel.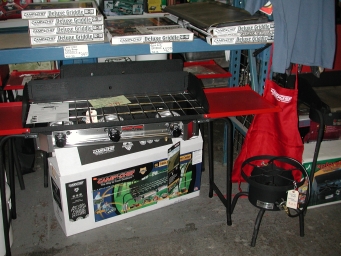 Here are a few photos of some items we found interesting and useful: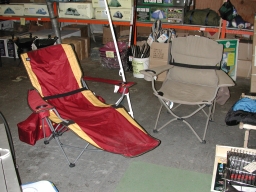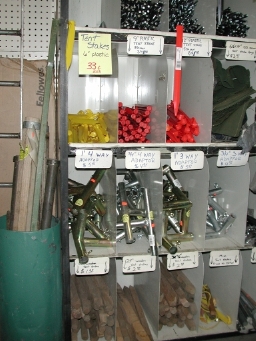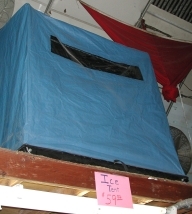 A good place to sit is hard to find on the playa, so the chaise and chair are always welcome sights. You also will need stakes, and Twin City has a plethora of metal, plastic, and wood ones. You will also see pipe connectors in various sizes and shapes. That blue cube is labeled "Ice Tent," and while we would not entrust our ice to it, it may serve some purpose other than that. Who can tell?
We also enjoy the staff at Twin City Surplus. Here are photographs of Robert with Surplus the Cat and of a couple of the staff cutting some cord for us.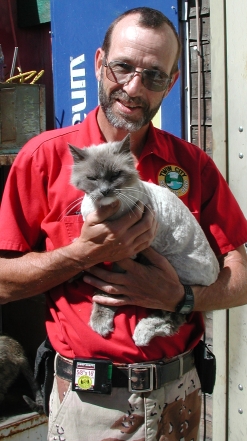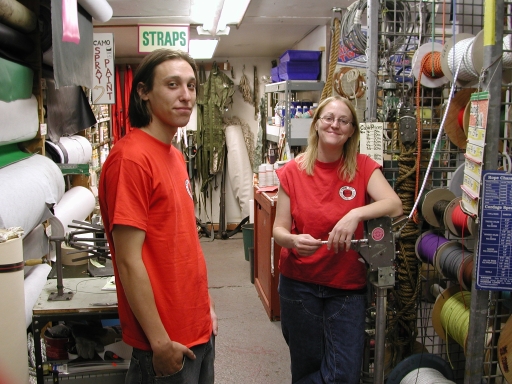 While you are there, you may want to check this room out -- cordage, lineage, ropeage, strappage, and shadeage.
Twin City Surplus has its own web page, of course, so you can shop on line and have it delivered; maybe they will hold your order for you to pick up on your way to the Burn. Check and see.