Table of Contents for Civilized Explorer or Burning Man
Search this site
The Civilized Explorer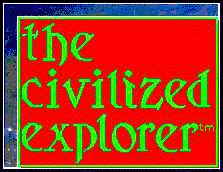 Temple of Tears
The Temple of Tears was a remarkable project that spoke to many of the people at Burning Man. Small pieces of wood were left in a box outside the Temple, and there were pencils provided to let us write on the wood. People left messages to be burned in the Temple on Sunday night. The Temple provided a catharsis which words cannot describe.
louiseTempleOfTears.jpg
maze_TempleOfTears.jpg
templeOfTears01.jpg
templeOfTears02.jpg
templeOfTears03.jpg
templeOfTears04.jpg
templeOfTears05.jpg
templeOfTears06.jpg
templeOfTears07.jpg
templeOfTears08.jpg
templeOfTears09.jpg
---

---
This is not the official Burning Man site. That Web site is located at Welcome to Burning Man.
The Burning Man Archives contain every Web site for the Burning Man known to Man. Please browse that site as well.
Copyright © 2001, The Civilized Explorer
ALL RIGHTS RESERVED.
---