[Site Toc]
http://www.cieux.com/fwiConnection.html
The Civilized Explorer
---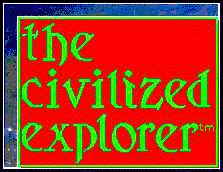 Getting Online in the French West Indies
Many of us like to stay in touch while we are on vacation. An easy and often inexpensive way to do this is through cybercafes. We have visited a few in the French West Indies, and we give you some information on their location and hours. We also provide a link to cybercafes.com, which provides links to cybercafes all over the world.

Martinique
We found a handful of cybercafes during our visit in April, 1999. Chez Gilles (Telephone: 66 11 07) is at the Marina at Pointe du Bout. Chez Gilles is open every day from 8:00 am to 10:00 pm. We had a nice lunch (salads, pizza, ice cream) and the 3 PCs were easily available. Fifteen minutes online cost 30 FF, 30 minutes costs 50 FF, and an hour costs 80 FF.
In Marin, access is available in the first floor office of the Harbormaster (Telephone: 74 91 21). Fifteen minutes costs 20 FF, 30 minutes is 35 FF.
In Forte de France, we passed Le Web Cyber Cafe, but it was closed. It is on Rue Blénac, about a half block off La Savane.
Guadeloupe
Pending
St. Barth
Pending
Cybercafes
Internet cafes guide provides links to cybercafes all over the world. We have checked for accuracy, and as always, the changing face of the Web means no one can keep up. So check the page, but remember to follow links and confirm the cafe listed is still online, and remember that there are likely new cybercafes available and not yet listed. Help out and report new cybercafes as you find them.
The CyberCafe Search Engine claims to be updated daily. It contains a searchable database for cyber cafes, kiosks, and other public internet access points.
The Internet Cafe Guide. not to be confused with the previouse guide, also contains links to cybercafes but in handy book form you can take with you in your travels. Because of the frequent changes, we recommend checking online sources instead.
Technotravel is another resource for getting online while abroad. This site covers using other computers, but it also gives information you can use when you bring your own with you. Recommended.
Help Us Keep This Page Current
If you find public Web access points in the French West Indies, please let us know. We will gladly add information to this page, giving credit to the intrepid explorers who report new finds and tell us of the disappearance of old finds. Doing business as a cybercafe is not easy.
Sign Up for Cieux Mail
Sign up for a free Web-based email account through Cieux Mail. If you are away from home or office and need to keep posted, Cieux Mail provides an address where you can get to your email over the Web, even if your email is on a POP account usually requiring Outlook, Eudora, or comparable email programs. Cieux Mail is also available is ten languages, so you can have instructions and directions in the language you are most comfortable in -- there is even a spelling checker for your chosen language.
Register at our Cieux Mail email page or click the logo.

---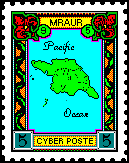 As always, if you have any objections, corrections, suggestions, or questions, drop us a line via Cyber Poste.
The Mraur Cyber Poste stamp is Copyright © 1995 by Jim Felter and is used with his kind permission. For more of his work, please drop by Jas' HomePage.

---